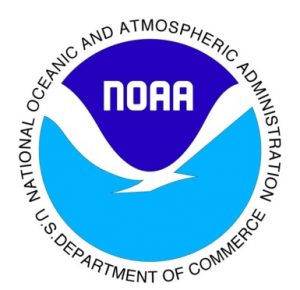 Weather can change —- quickly and without warning.  If you aren't properly prepared for different weather conditions, it could get ugly.
A U.S. Department of the Interior study found that an average of 1,275 deaths occur each year due to weather related events in the United States.  Moreover, the study found that of these, more deaths occurred as a result from extreme temperature conditions than from tornadoes, hurricanes, and floods.  In fact, in the United States, extremely cold temperatures take more lives each year than all the other weather conditions combined.
Don't take weather lightly, especially while camping out in the wilderness.  Always check the weather reports before leaving.  If possible, check the forecast periodically during your trip for any changes.
When Nights Are Cold
Dampness and cold send many cold-weather campers searching for a motel. A little forethought and common sense will keep any sleeping bag dry.  Buy a quality bag with a water-repellent, windproof shell. Or cocoon yourself by slipping the bag into a bivouac (bivy sack), which is waterproof. Remember to:
Choose a dark colored sleeping bag.  It will absorb the sun's warmth when you air-dry it the next morning.
Change into dry clothes — preferably polypropylene underwear — before retiring for the night.
Don't contribute to moisture problems by breathing into the bag.
If you plan to spend several consecutive nights in subzero weather, add a vapor barrier liner of nylon cloth, purchased by the yard from a fabric or camping supply stores. Bags that don't get a chance to dry out in extremely cold weather collect body moisture in their insulation. This moisture freezes and can literally add pounds of ice to an untreated bag.
Another alternative is making a vapor barrier liner by wearing a plastic garbage bag over your long underwear, or to wear your raincoat to bed. To protect extremities, wear empty sandwich bags or bread sacks over hands and feet. Please remember to keep plastic bags away from small children.
What to do if you don't own a top-of-the line sleeping bag?
Wear a ski cap to bed. If your feet are cold, wear a warm hat. About half of a person's body heat is lost through their head.
Eat a good meal, especially one rich in protein, carbohydrates and fat.
Drink lots of liquids (but no alcohol — it lowers body temperature) before retiring.
Lay a closed-cell foam pad next to the ground; put another pad of softer foam atop the first mattress.
If sleeping on a cot, place a barrier (mattress, blanket, piece of carpeting) between it and your sleeping bag.
Source: The Camper's and Backpacker's Bible — Tom Huggler, Author.
Cold Weather Camping Tips For Hunters
This year, an estimated 15 million licensed deer and duck hunters are expected to be in the fields nationwide, according to the U.S. Fish and Wildlife Service.
Part of the hunting experience is the camping experience, as hunters head to cabins, tents, trucks, campers, RVs, to camp at their favorite sites. Keep warm and safe this hunting season by following these tips:
Wear layers of clothing instead of one piece. The air between the layers acts as insulation and keeps you warmer.
Keep your head covered. Wear a ski cap to bed.
Use sleeping bags designed for sub-freezing temperatures. Use a waterproof bivouac sack to keep more heat inside. Place sleeping bag on a foam mat.
Carry a backpack with essentials like a first aid kit, extra socks, gloves, and high-energy food snacks and bottled water.
Keep food and water from freezing by packing clothing around them and keeping them close to your back in the backpack.
Make sure to keep dry — bring extra clothing to change into.
Be a safe hunter. Always use caution when handling firearms around the camp, woods and fields.
Alcohol is not a remedy for the cold. Alcohol lowers the core body temperature. Alcohol and firearms are a dangerous combination.
Consider using a portable radiant gas heater. Use the heater in open areas; in a tree stand or duck blind; under a fly; or with some models, to cook on. Since these heaters are fired by propane gas, make sure to only use them outside, in open, ventilated spaces. Inside use could place hunters and campers at high risk for carbon monoxide poisoning.
For more information on weather safety, visit:
Thunderstorms and Camping Safety
AccuWeather.com
U.S. Scouts- Weather
Anytime of the Year and in All Kinds of Weather
National Weather Service- Lightning Safety
For more information about safe camping, a "Camp Safe. Camp Smart." brochure is available from the Portable Propane Product Safety News Bureau, P.O. Box 45002, Cleveland, OH 44145, or call toll-free 1-888-CAMPHTR (226-7487).