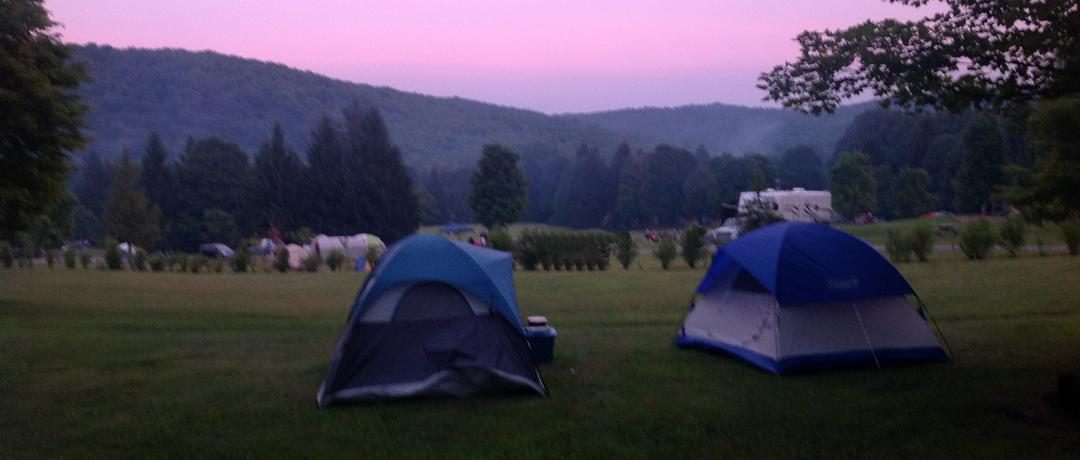 Location, location, location.  Here's a Top Ten List to ensure that you and your belongings remain safe.
10 Safety Tips for Choosing a Campsite:
Always plan ahead.  Arrive at your campsite with plenty of daylight time remaining to scout the campsite for hazards, unpack and set up camp.
Stay away from areas that may flood easily or get muddy if it rains.
Be cautious. Look for sharp objects, broken glass, or other foreign objects.
Avoid areas with rocks or other hazardous terrains.
Watch for bees, ants and other insects, along with poison ivy and other poisonous plants.
Avoid areas with low tree branches or dead trees.  These could easily fall during gusts of wind.
Look for an area with bushes or shrubs to block cold winds or provide shade in the heat.
Pick an area with level ground and enough space for all your belongings.
Pitch your tent away from your campfire.
Build your campfire in a contained area to prevent it from spreading.
For more information on campsite safety, visit:
How to Choose a Wilderness Campsite
Choosing a Campsite
GORP- Choosing a Campsite, Part 1
GORP- Choosing a Campsite, Part 2
Choosing a Campsite in the Wild
For more information about safe camping, a "Camp Safe. Camp Smart." brochure is available from the Portable Propane Product Safety News Bureau, P.O. Box 45002, Cleveland, OH 44145, or call toll-free 1-888-CAMPHTR (226-7487).